Here we will introduce you to our breeding males.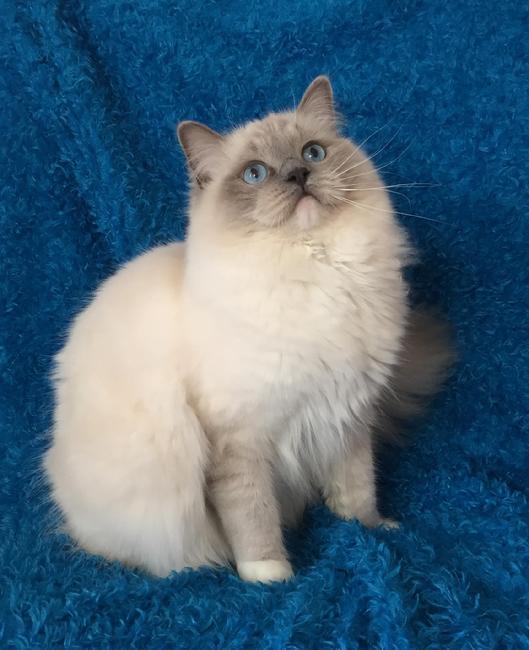 This is Oliver. He is a sweet Blue Point Mitted male. He is the son of our Queen Isabella.
This is our male from Ragmeister Ragdolls in California. His name is Hershey. He is a chocolate Lynx Colorpoint. He is now retired and adopted out.