We currently have one kitten available from Nilla, a four and a half month old female fawn bicolor. She is now ready for her forever home.
Please call for more information and photos.
Please check back for updates on available kittens.
You can call at 503-359-0832 or 503-459-2837, or email us at ragdollheaven@msn.com for updates on available kittens.
Website Updated: 9/12/2023
The female fawn bicolor that is ready for a forever home.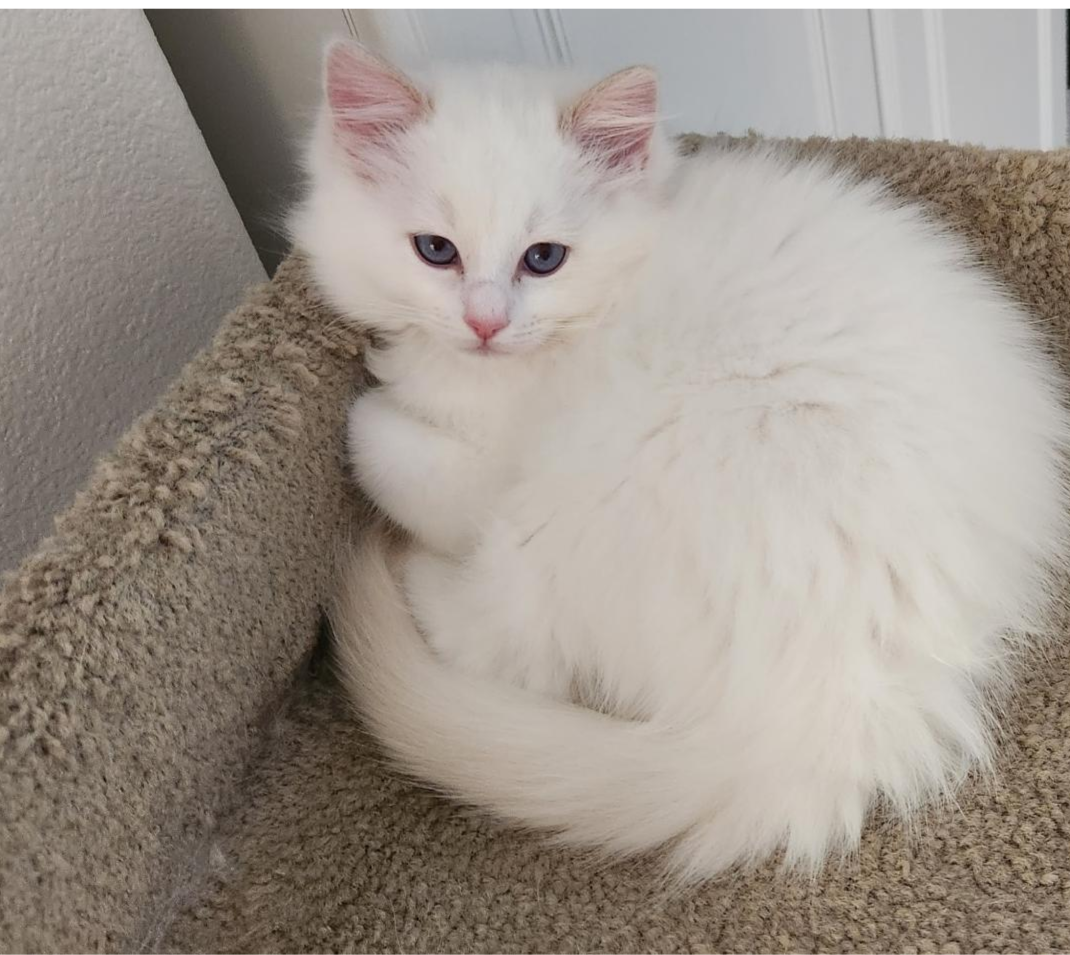 Any photos of kittens below this text are of kittens that are RESERVED or already in FOREVER HOMES.
The male fawn point who is now with his forever home.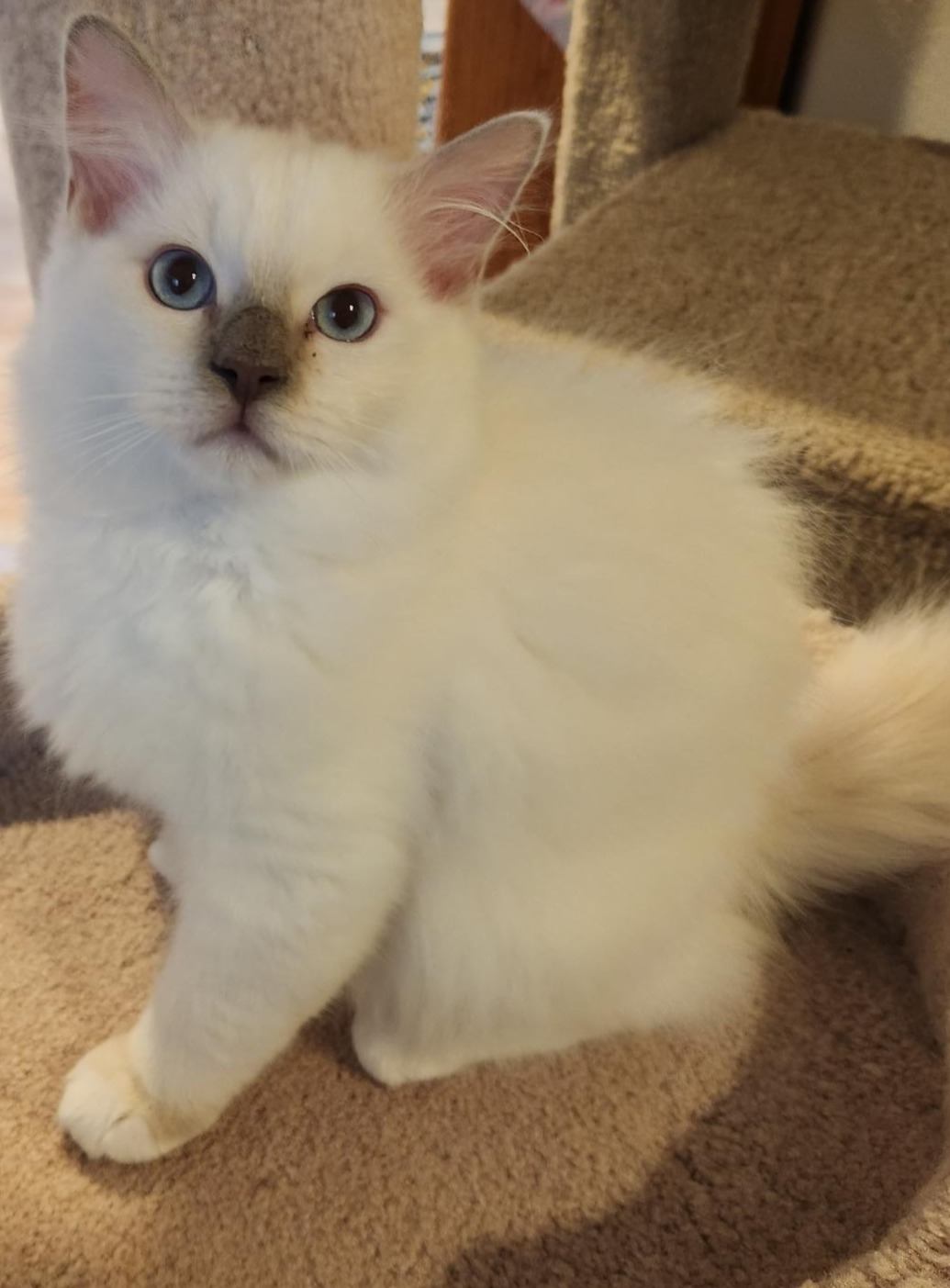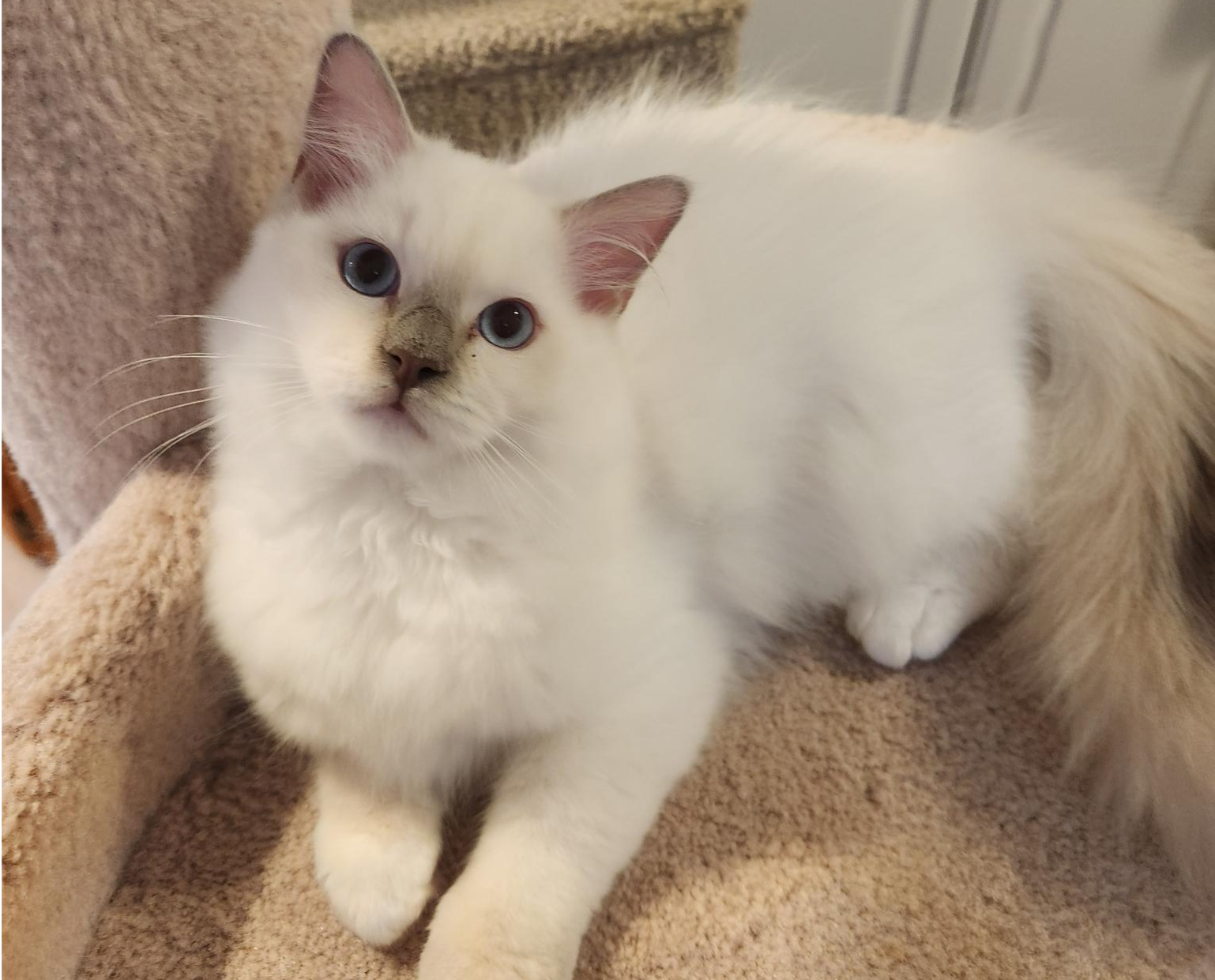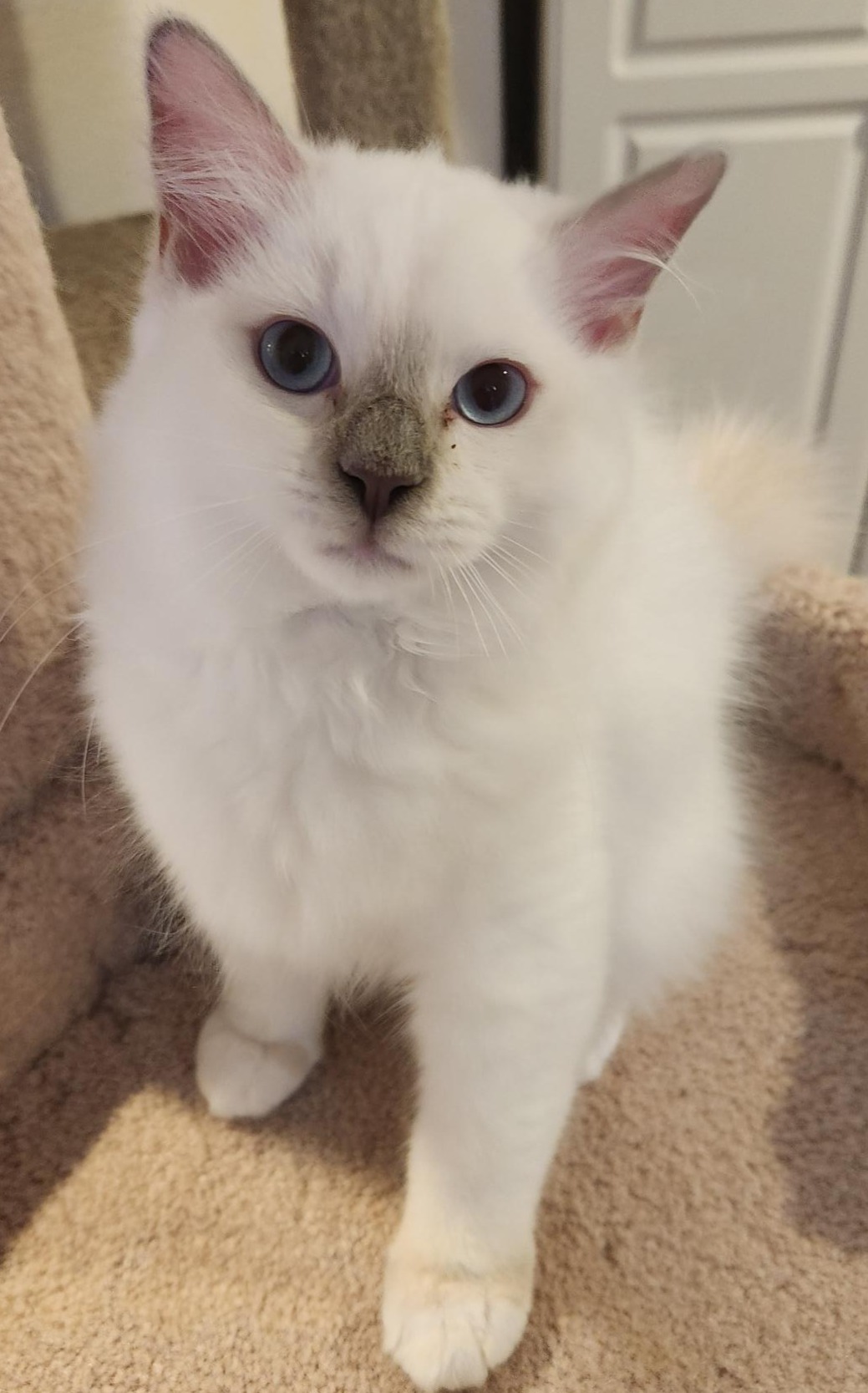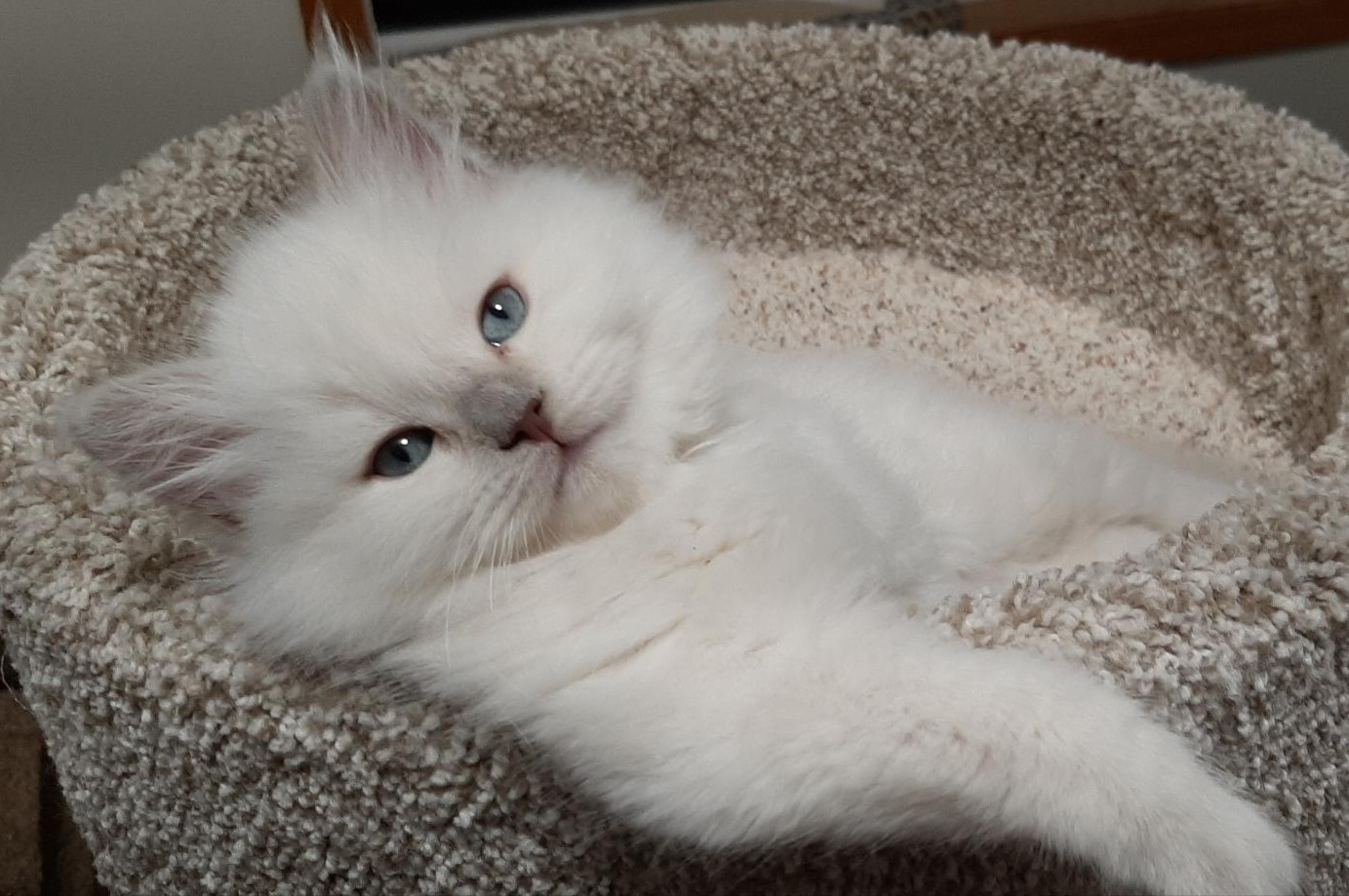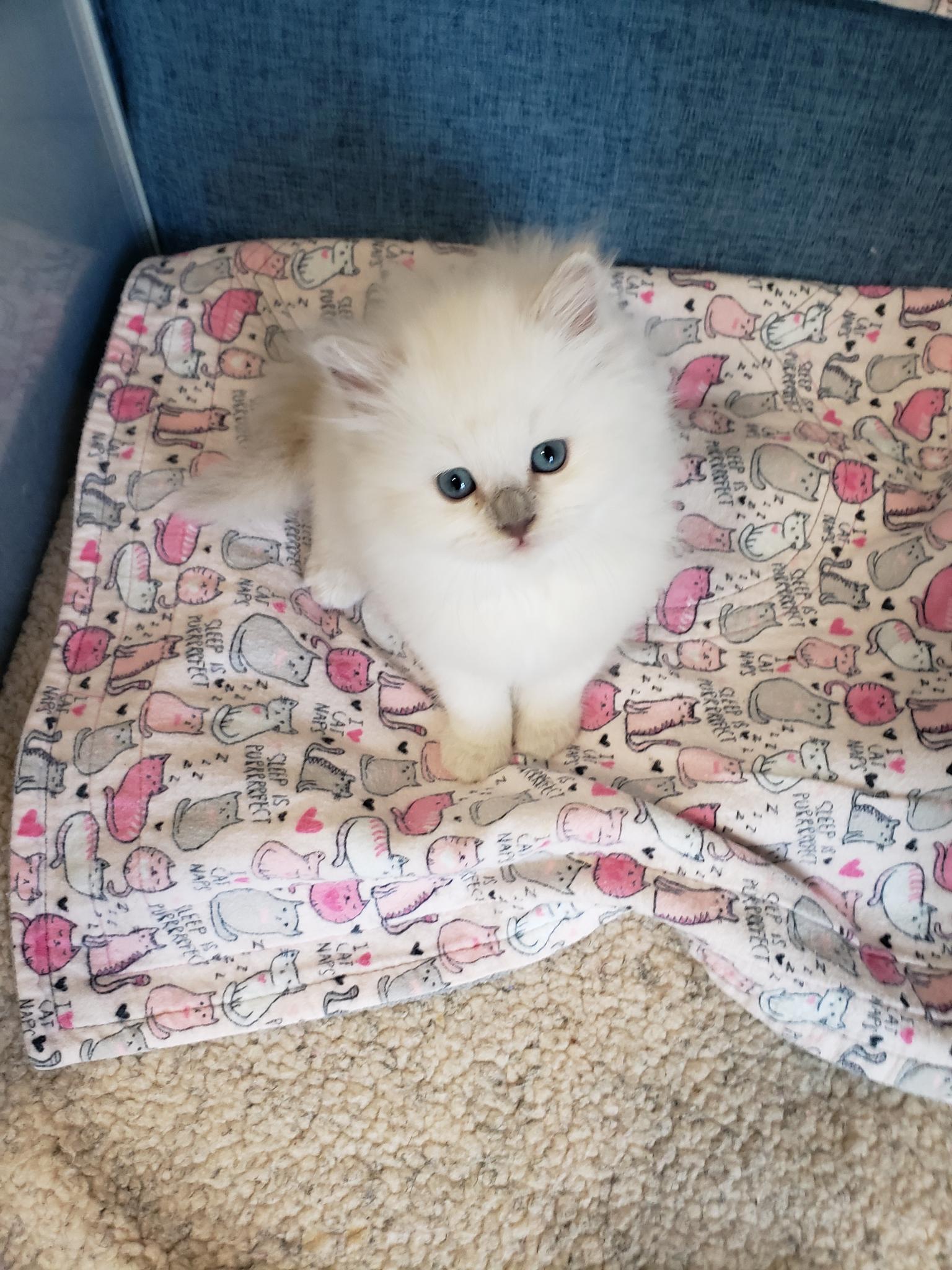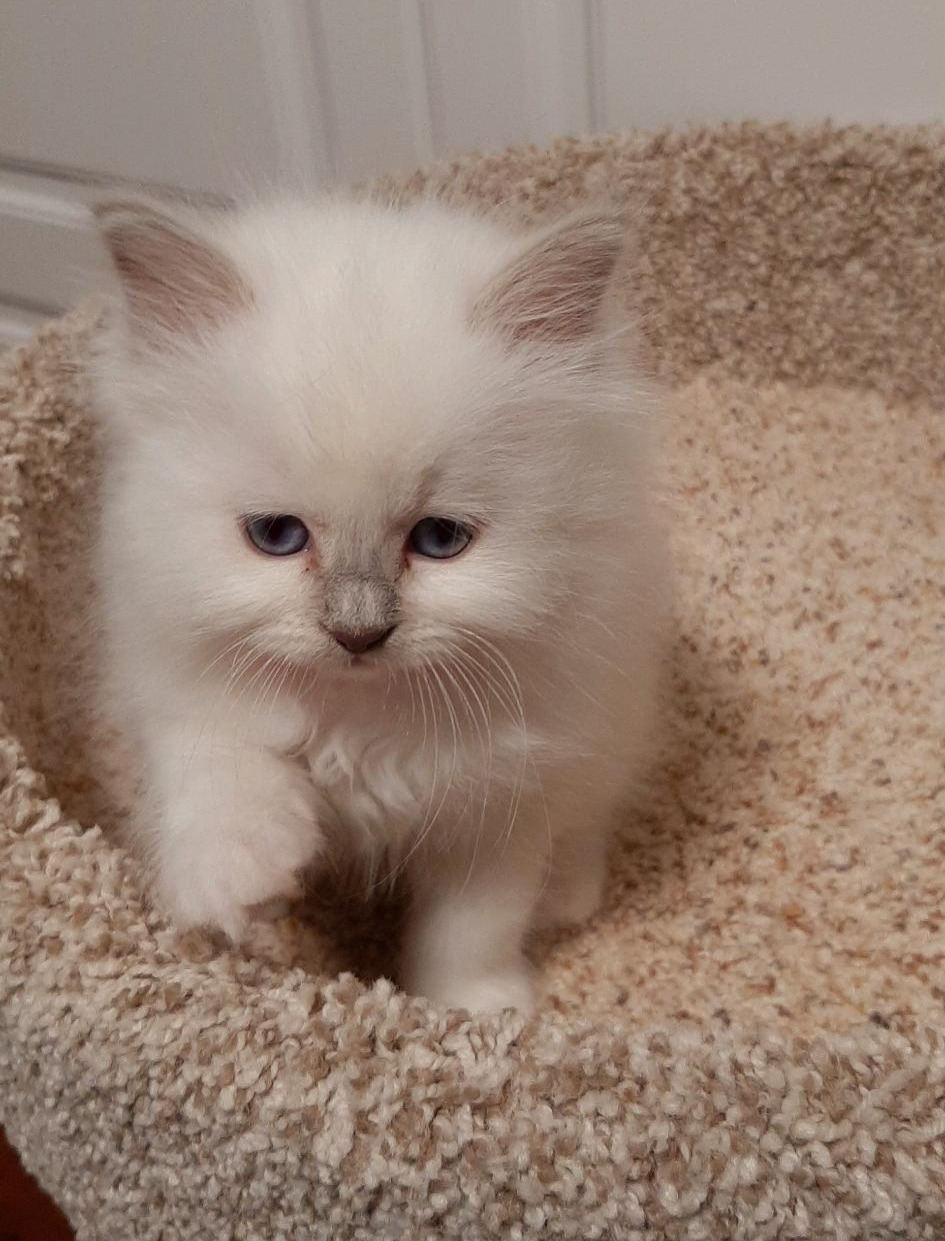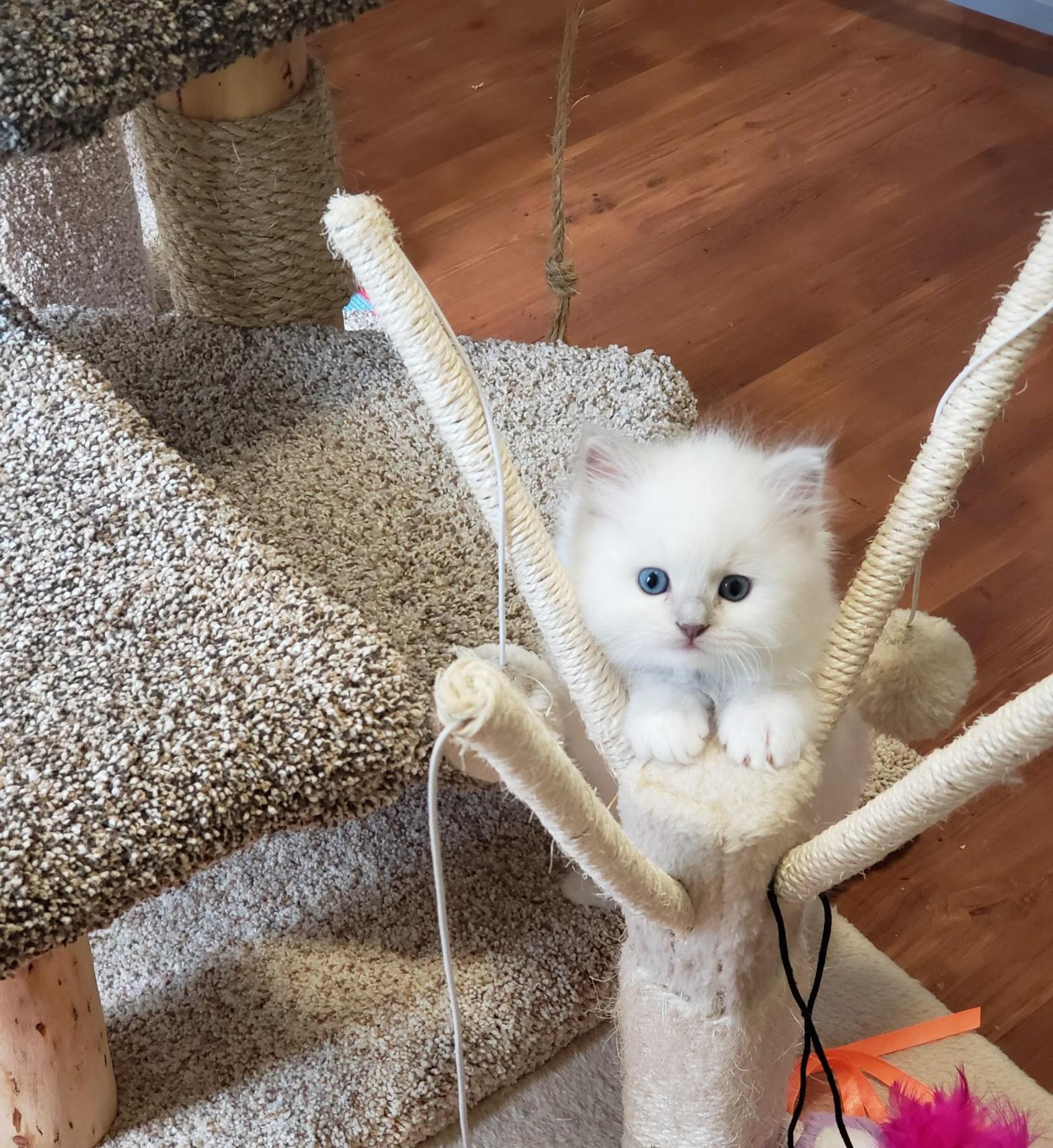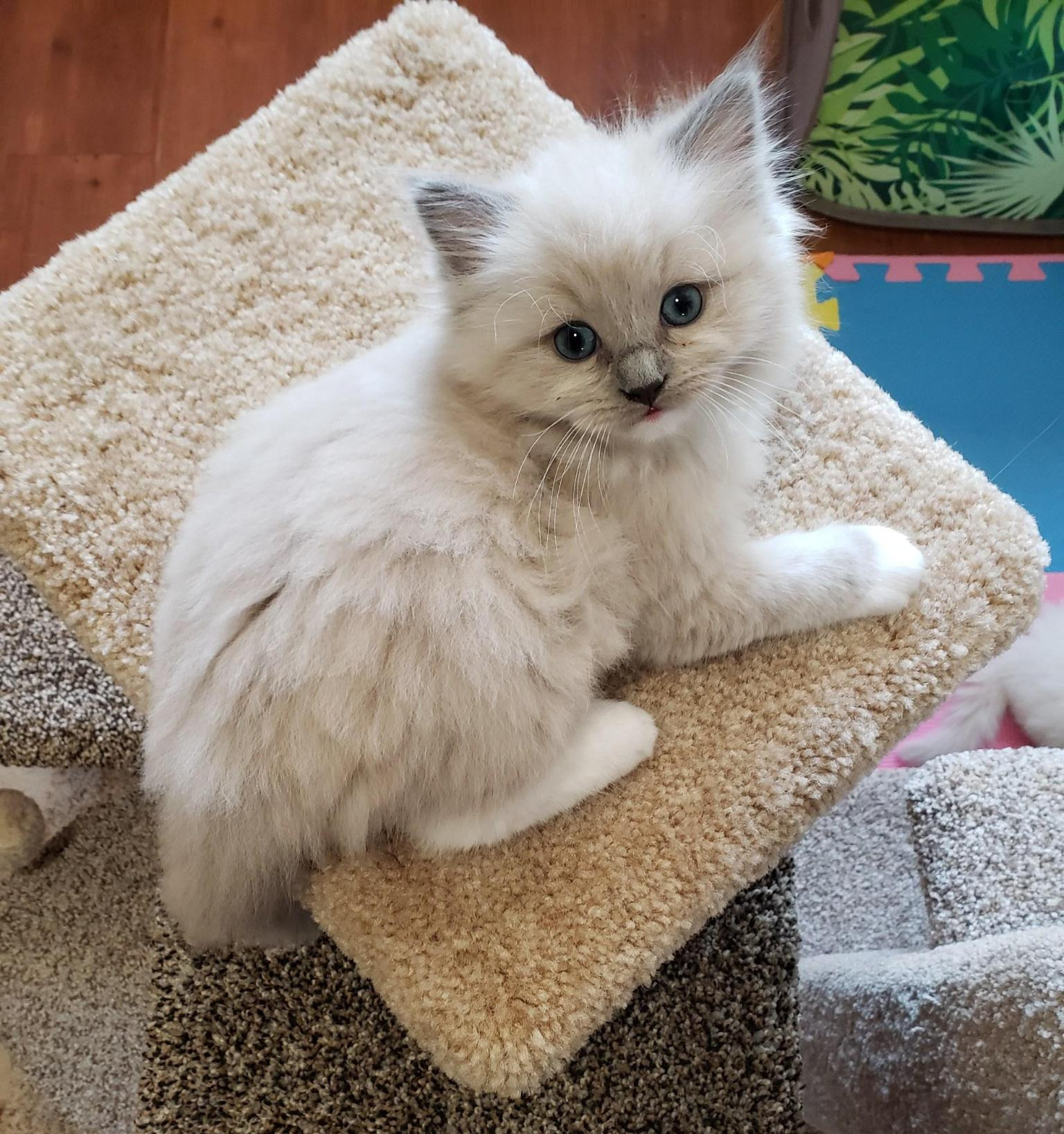 The seal lynx point in her new forever home!

Female Seal Lynx Mitted who has gone to her forever home
Male Seal Lynx Mitted who has gone to his forever home